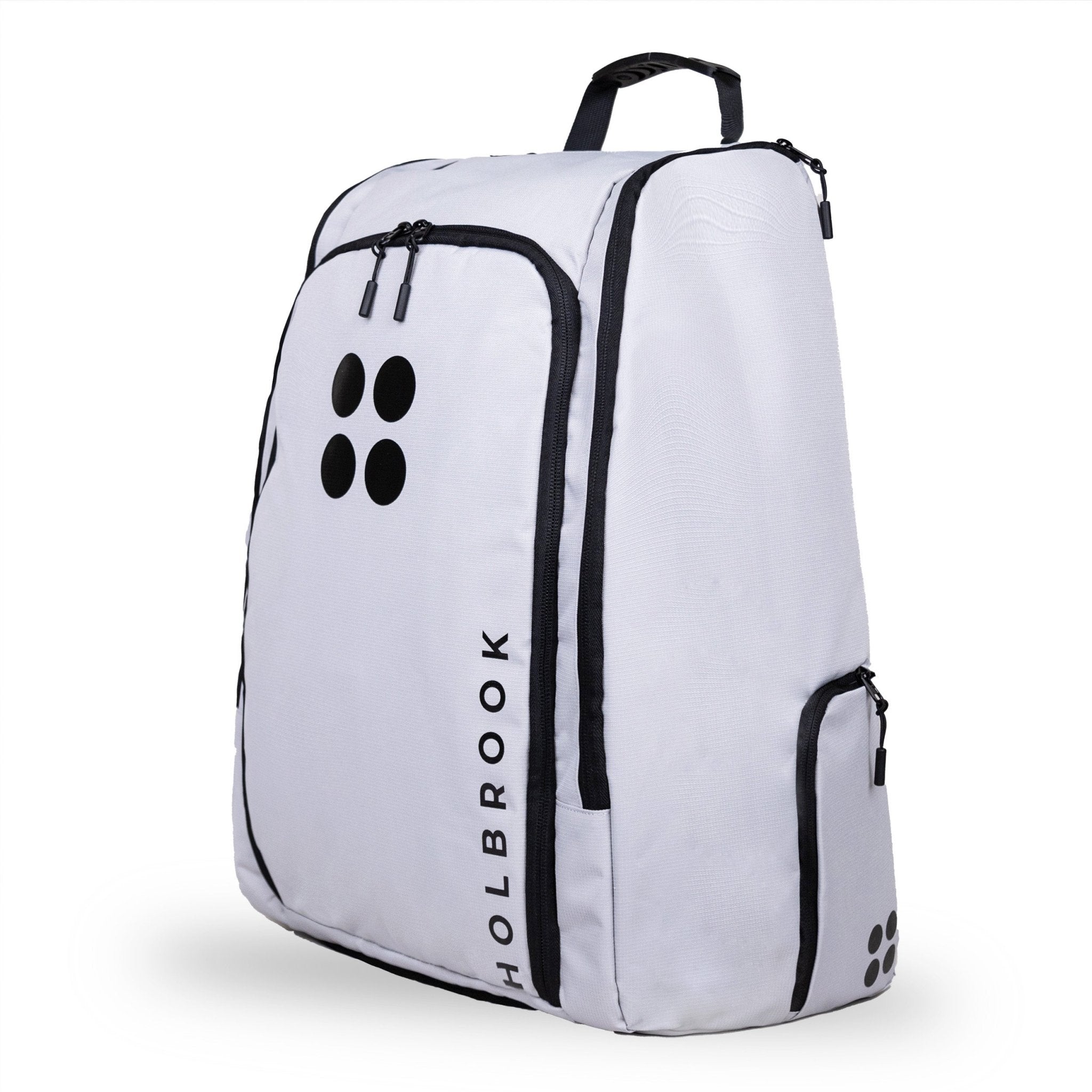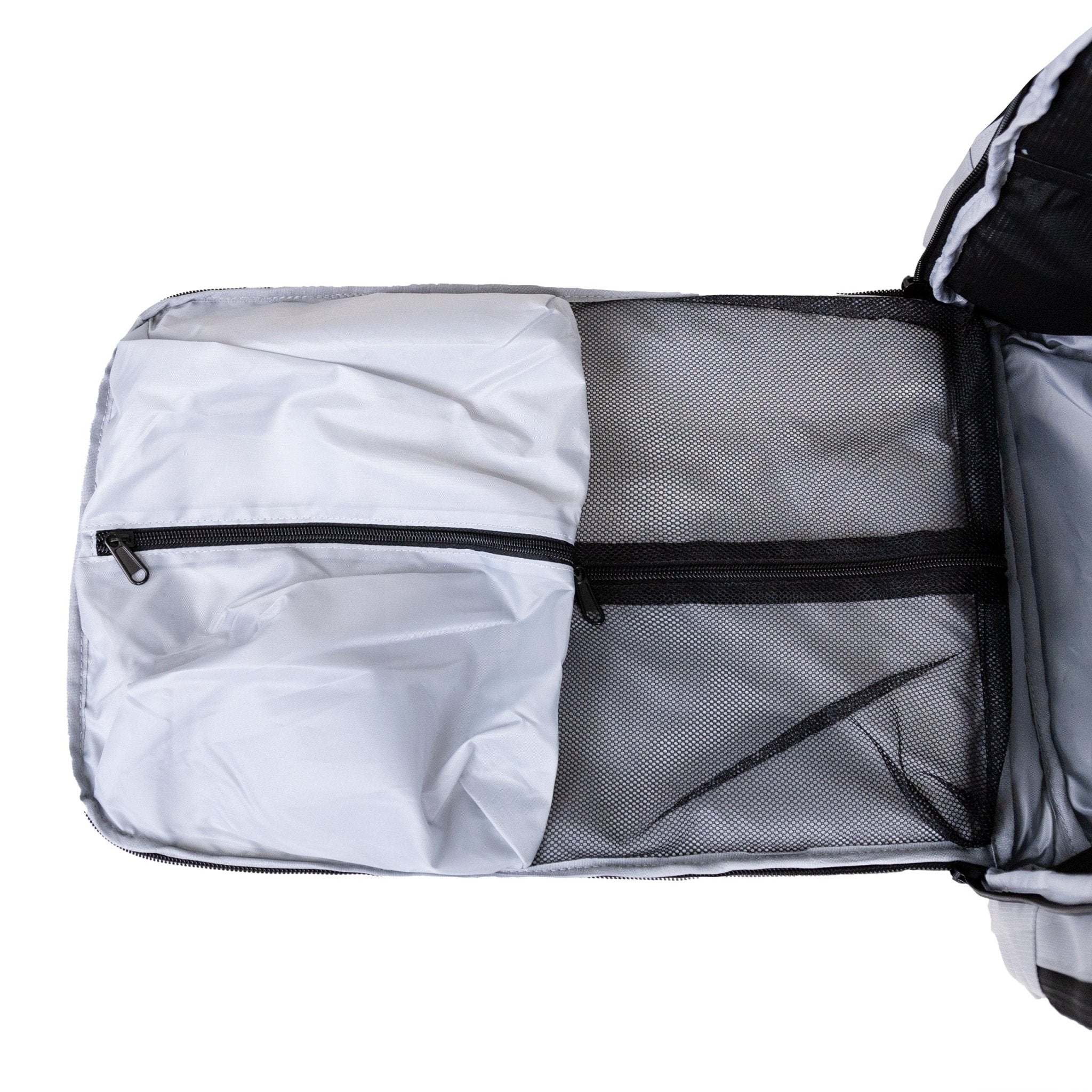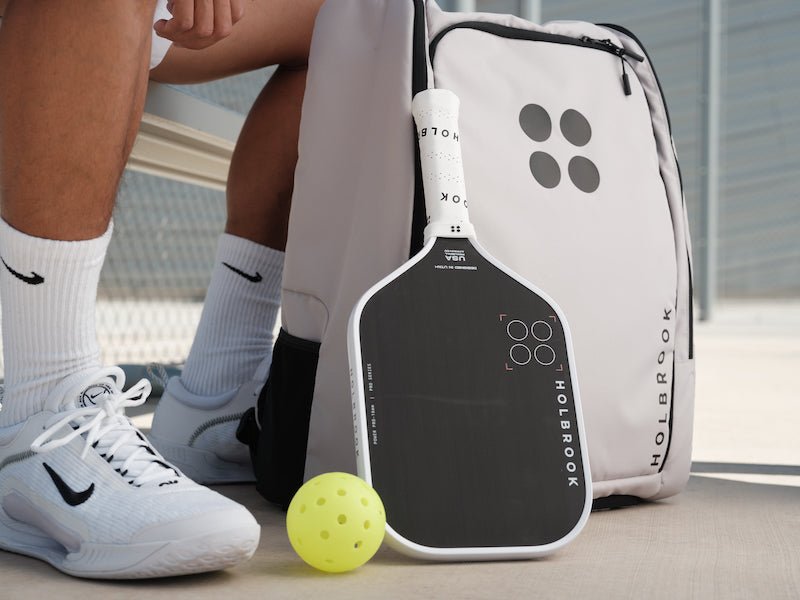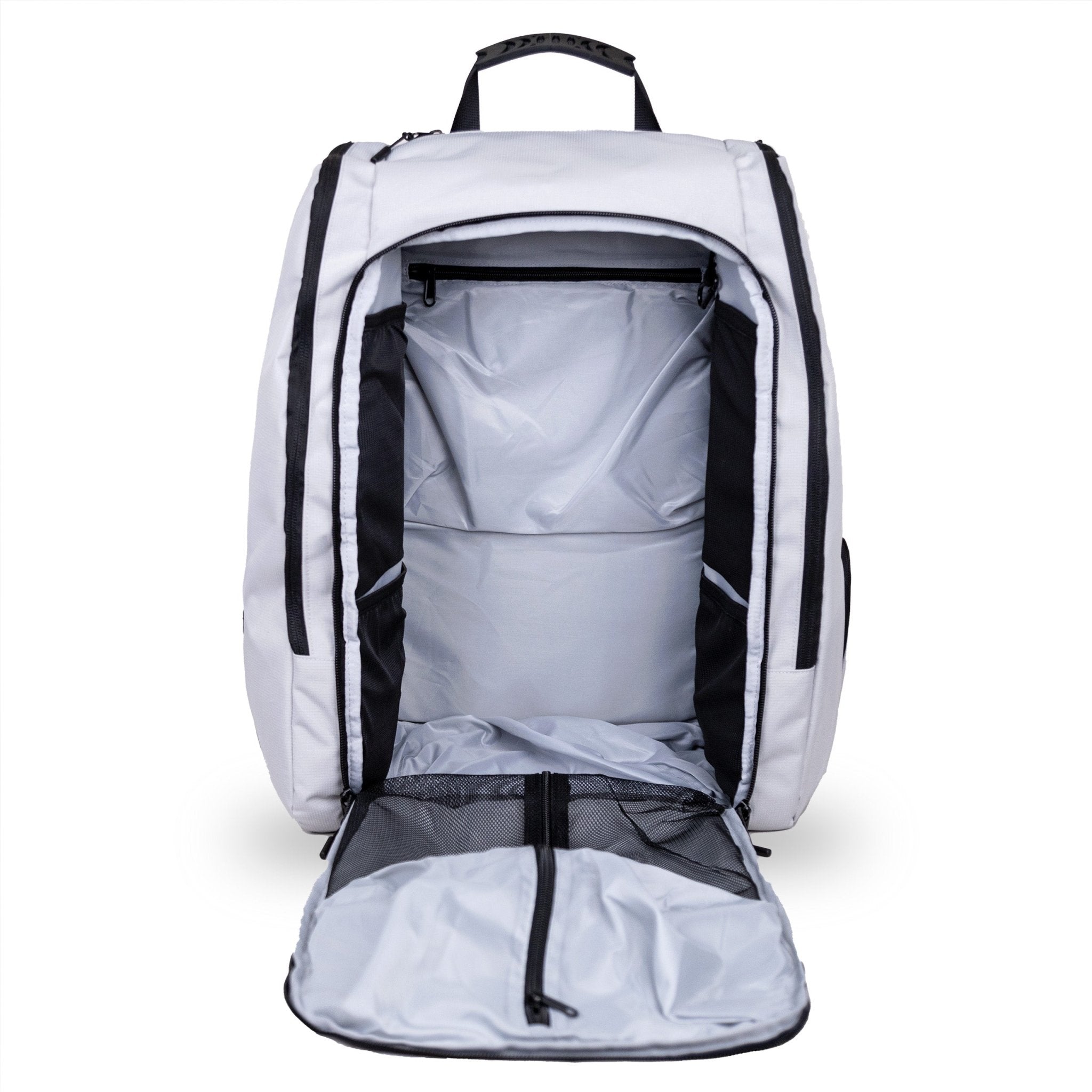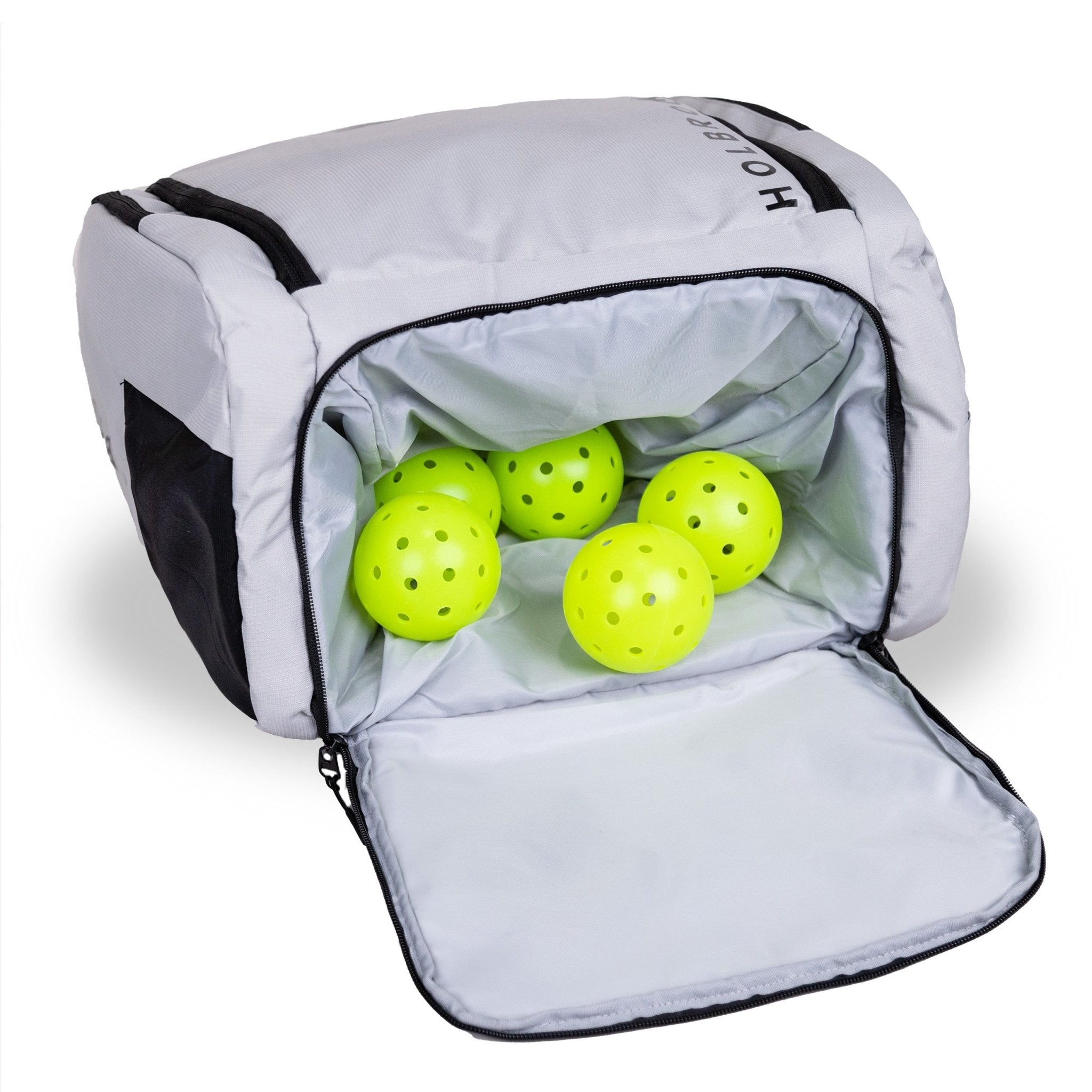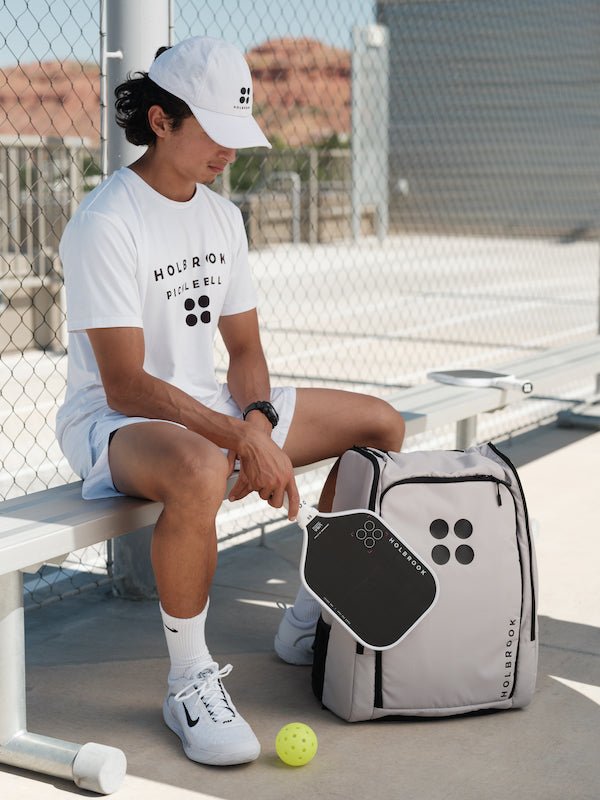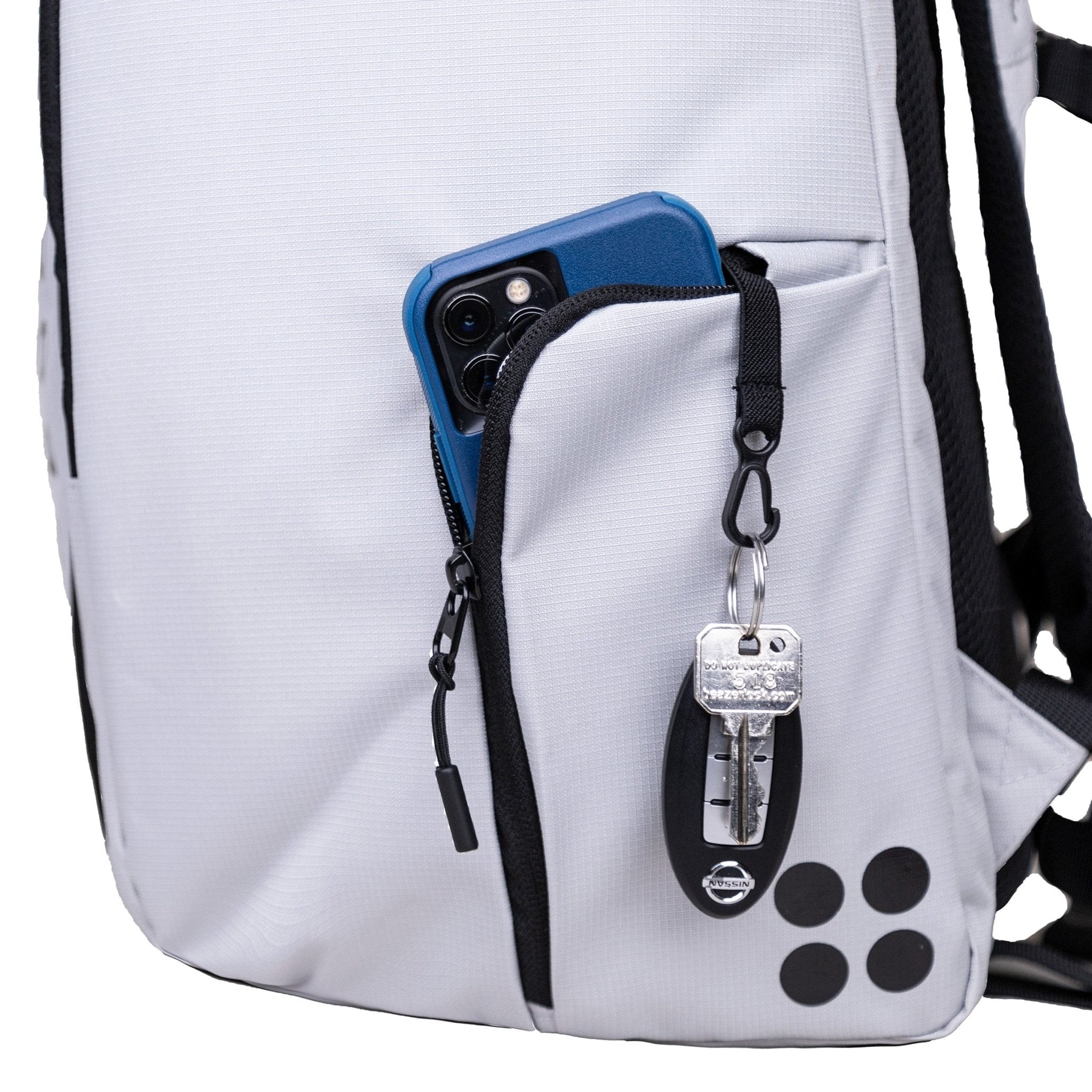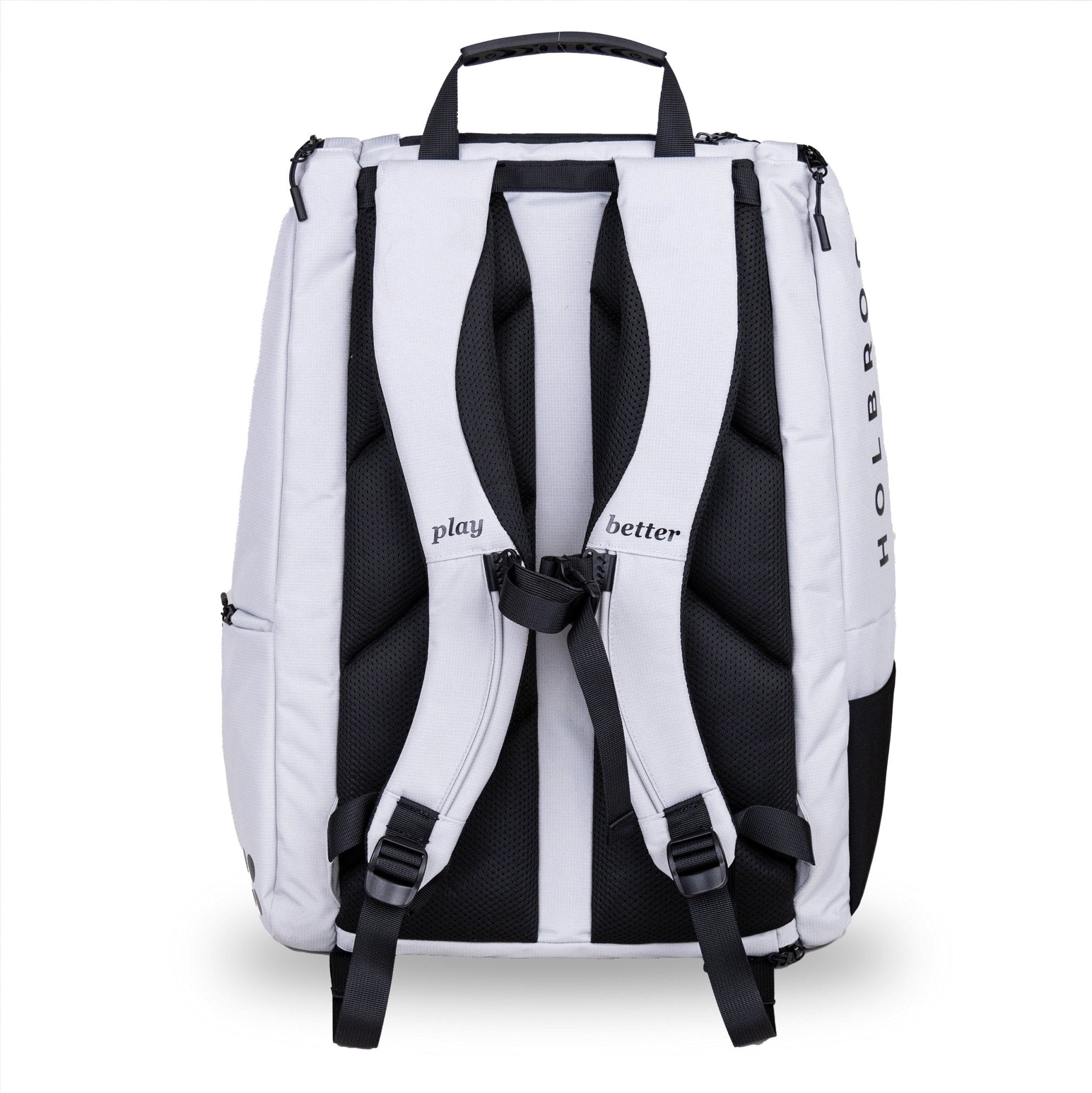 Podium Pickleball Bag
---
Introducing the ultimate companion for pickleball enthusiasts - the light grey Podium Pickleball Backpack! This innovative backpack has been meticulously designed to cater specifically to pickleball players, boasting an array of unique features that enhance your gameplay experience and make carrying your gear a breeze.
Premium Quality Construction: 
Ample Storage Capacity
Dedicated Shoe Pocket
Cinch Laundry Bag
Mesh Side Pocket for Water Bottle 
Ergonomic and Comfortable Design
Stylish and Sleek Appearance
Versatile and Multi-Functional
Join the growing number of pickleball players who have upgraded their gear-carrying game with the Podium Pickleball Backpack. This bag's thoughtful features, durable construction, and specialized design make it an essential companion for any pickleball enthusiast. Don't miss out on this game-changing accessory – grab your Podium Pickleball Backpack today and elevate your pickleball experience to a whole new level!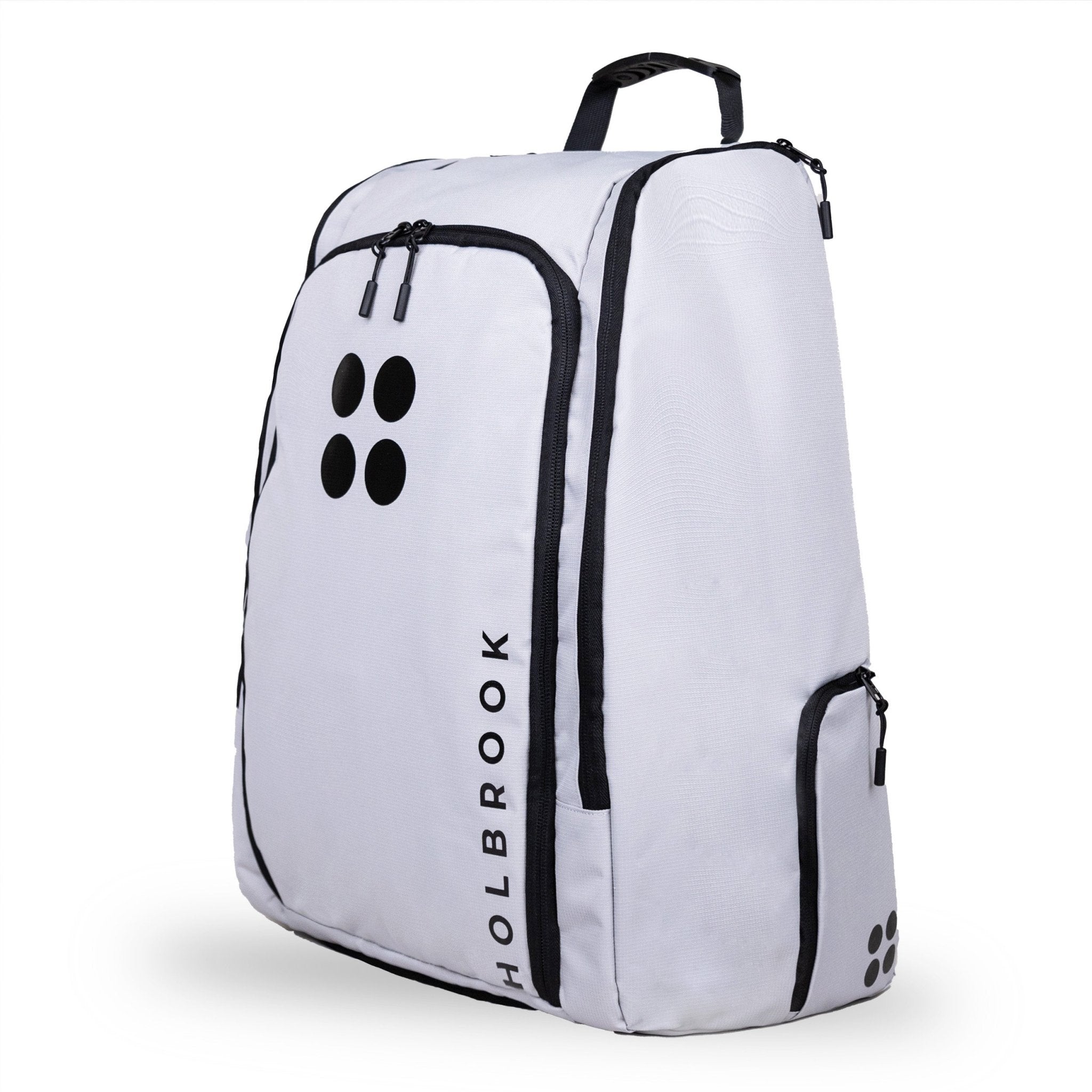 This product is rated 5.0 of 5.0 stars.
It has received 4 reviews.
Awesome Pickleball Bag, love it, great quality
Awesome Bag
The Holbrook Bag is the perfect bag for your Pickelball needs. Ample storage and so many compartments to organize your Pickelball gear. Truly designed for the athlete in mind. Don't miss this bag!
Love the bag! Super roomy! Super cool!
Best pickleball bag ever!! This is the Cadillac of bags!! So much thought put into it!!
Top Rated Pickleball Backpack
Pickleball Bags
Introducing the ultimate pickleball bag for pickleball athletes. This innovative pickleball backpack has unique features that make carrying your gear a breeze like our laundry compartment, shoe holder and space for up to 6 paddles.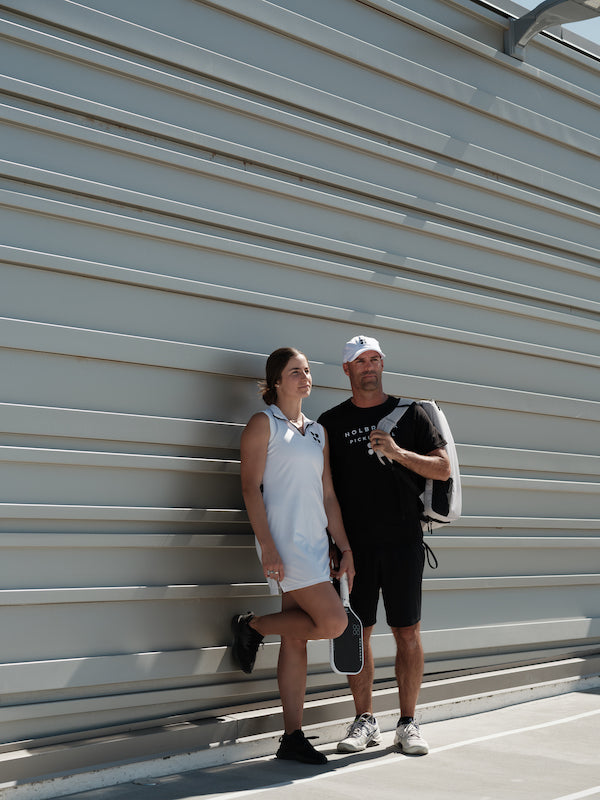 Designed for You
The Best Pickleball Bag
Our team spent months interviewing our pros, amateur and intermediate players to find out exactly what they want. The concept resulted in our Podium pickleball bag. Get yours!
Order yours
Perfect for all skill levels
More than 7 Unique Features
Quality seems hard to come by these days but not with Holbrook. Our Podium bag features more than 7 unique parts like our padded paddle pockets, large mesh water bottle holder, and our cinch laundry bag.
Shoe Pocket
Let's keep those sneakers in a separate pocket especially if you know they will stink after you're done dinking.
Large Mesh Water Bottle Holder
Perfect to stay hydrated so you can play your best game.
Padded Paddle Pockets
Protect your paddles off the court. Carry them in style. Carries 4 - 6 paddles.
7 Interior Pockets
Perfect for clothes, accessories and anything you need for your pickleball game.
Cinch Laundry Bag
We get it, things can get dirty especially as you play. Well, we got you covered with our laundry bag.