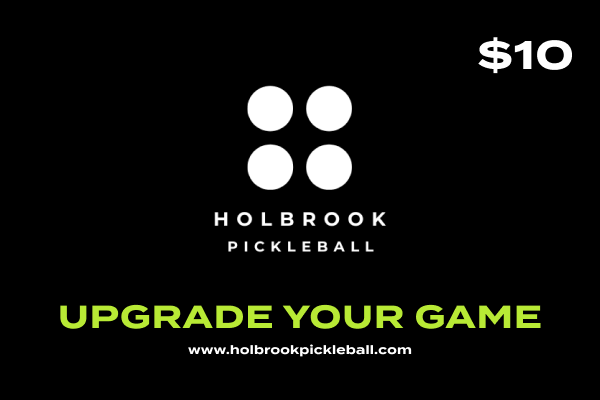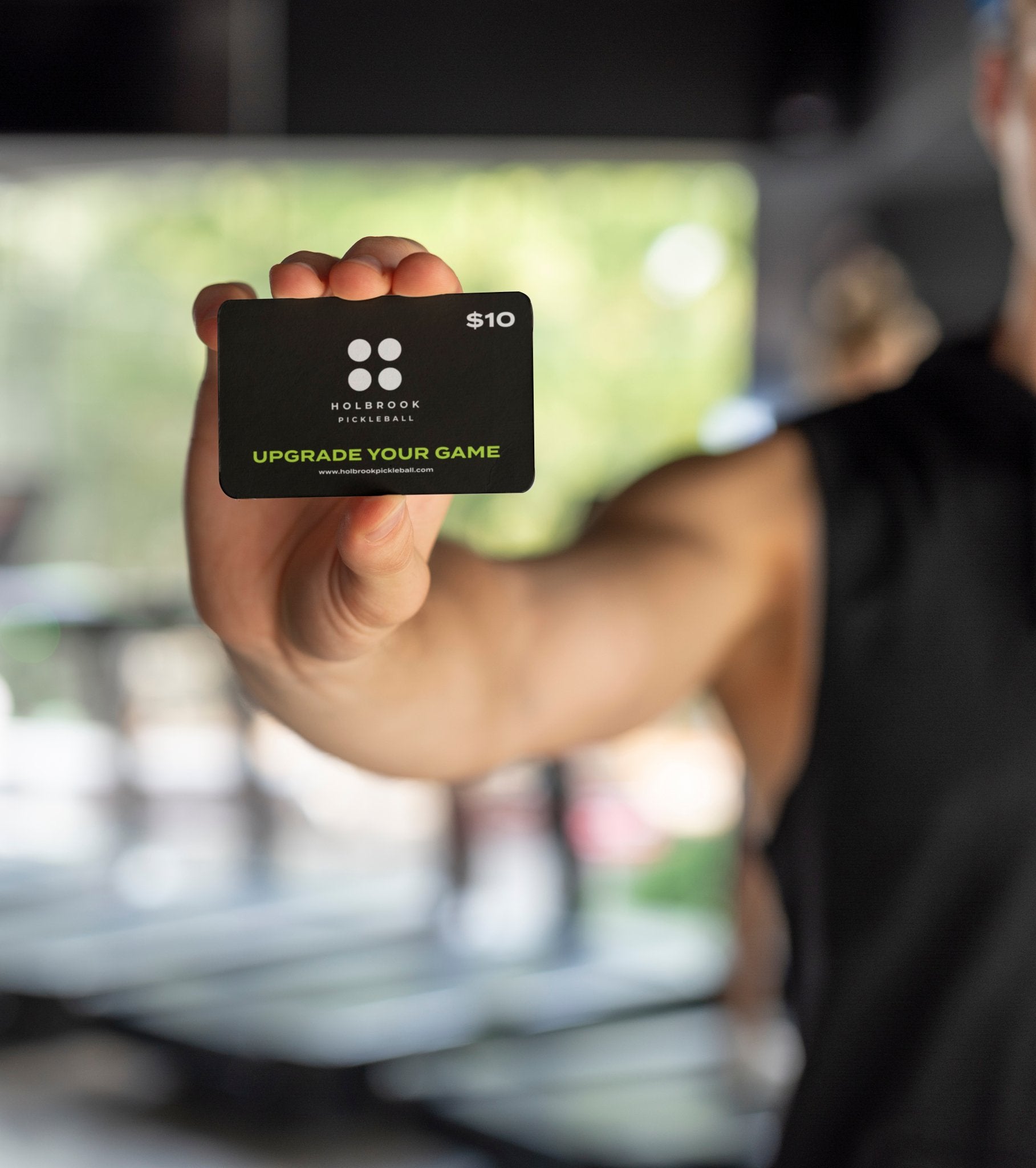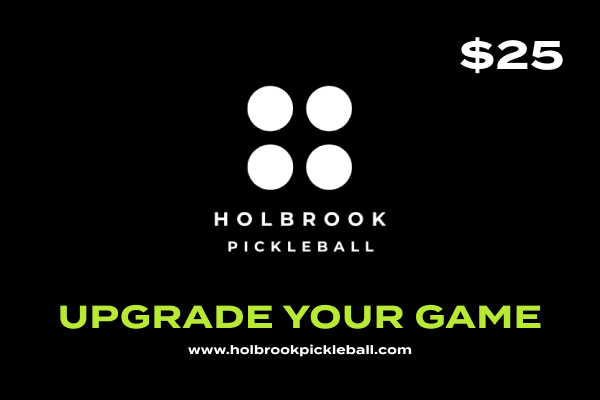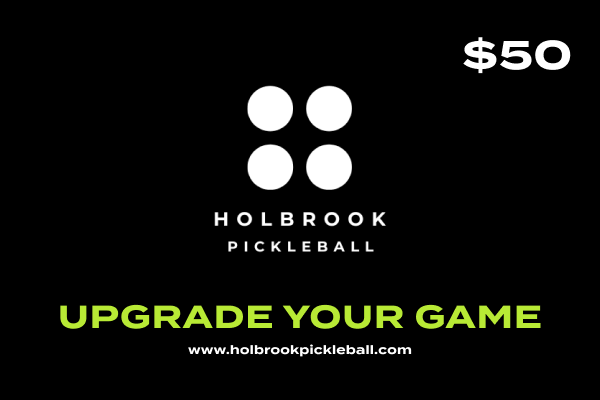 Holbrook Pickleball Gift Cards
---
Introducing the Holbrook Pickleball Gift Card – Your Gateway to Paddle Paradise!
Experience the thrill of pickleball like never before with the Holbrook Pickleball Gift Card! More than just a gift card, this pass grants you exclusive access to a world of pickleball excitement. Whether you're a seasoned player or new to the game, the Gift Card opens the door to unparalleled pickleball adventures.
Discover top-tier gear and accessories that will elevate your pickleball prowess, making every match a winning one. Join in the legendary Holbrook Pickleball Socials, where you'll enjoy thrilling games, delectable snacks, and the chance to form lasting connections with fellow pickleball enthusiasts. Looking for the perfect gift? The Gift Card is a guaranteed hit, offering the gift of choice and unforgettable experiences to your loved ones.
Why choose Holbrook? Our passion for pickleball drives us to curate an exceptional collection of paddles catering to every play style. We're not just about equipment – we're a community. The Gift Card doesn't just provide access; it invites you to be a part of our tight-knit pickleball family, where you'll forge memories and friendships that extend beyond the court.
Get ready to serve up smiles, dink with delight, and smash your way into a world of pickleball fun – all with the Holbrook Pickleball Gift Card! Your journey to paddle paradise starts here.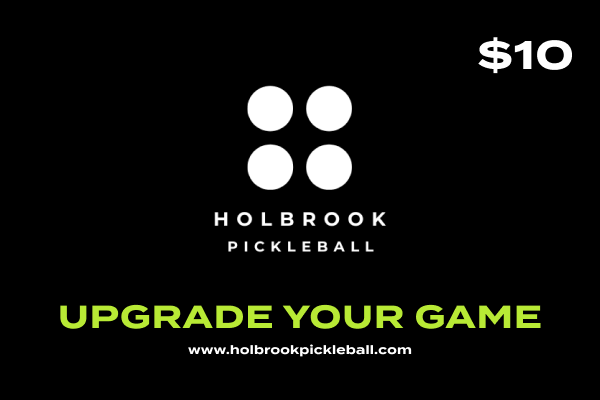 This product has no reviews yet.